Nov 12 2009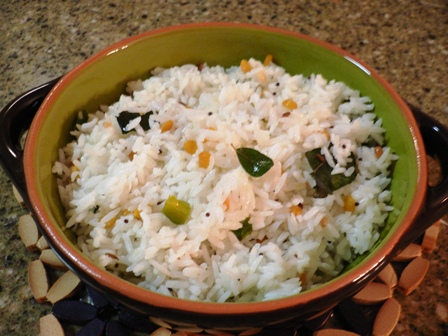 Ingredients:
Cooked Basmati Rice – 1 Cup
Tadka Seeds – 1 Table spoon
Gren Chilies – 2 cut into small pieces
Curry Leaves – 10
Salt to taste
Oil to Fry
Method:
In a large pan put 3 table spoons of oil then put the tadka seeds when they crackles, put the Green chilies, a pinch of salt and saute it for2 minutes on low heat.
Now put the cooked rice and mix gentley and keep on the heat for couple of minutes.
It goes very well with any gravy curry or curd.
Comments Off on Tadka Rice